Snack Right - just "take the tax off"
You might need a brilliant sister, a significant other or a great gal pal/guy pal for this one. Someone who lets you "take the tax off" their dessert!
This is my philosophy.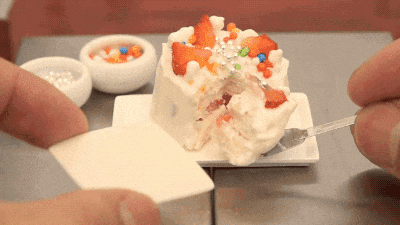 More often than not i'll want just a little of something sweet with a coffee or after a nice meal. But I know I don't want dessert. Well...I might want it, but I don't need it. Occasionally, I will agree to "go halves" in some treat, but my deal is I just want a little bit...I just take the tax off. There's no need to get 2 forks or whatever, use you're teaspoon. A fork is too much of an invitation. Theres higher tax in a fork! So when you actually do want your own chunk of cake, then get your own fork and dig in...tax free!
Below are my top 5 snacks when I don't have my sister with me or I just want a little something to go with a coffee while I get work done
My Top 5 Snacks...and a few notable mentions
1. A little bag of Centra mixed nuts. €1 for 45g
These are available in most Centras. When you want a little nibble with a cuppa coffee then you might as well get some fibre, magnesium, nice fats and protein into you! Also you wont get a
sugar buzz and your pancreas will be all happy with ya!
Approx 320 Kcal for 45g
Note: If you're trying to loose weight, it doesn't mean you have to cut out fat! Work it into your macros.
2. Lindt 90% Dark Chocolate (5 servings of 20g each)
Very dark chocolate has good stuff like polyphenols which have been shown to help brain, and heart function, and in reducing development of diabetes. Its also food that your gut bacteria love. Raw Chocolate is superior still.
But I wont lie. Its very bitter. Personally my ideal ratio is 87% but I've yet to find it! Aim for 85% or higher and you're onto a good thing. Eating sweeter, more palatable chocolate means you'll probably finish the bar. So don't go there!
Approx 120Kcals for 20g, approx €2-€3
3. The Nut Shed Peanut Butter Ball
When you're out and about and want a giant chunk of cake then you need to know where to go! Not for the cake, but for a mini version because you know all you need is a taste or a bite of something and you'll be fine. I've only spotted these in 3 shops, Avoca and Fallon and Byrne, and Bear Market Coffee. I go for the peanut butter ones and they're probably lower in carbs as not date based, and its the only time I eat peanut butter because to me its like cocaine! So I know I need to limit it.
Other cafes that stock similar bites: Cocu Kitchen, Wall and Keogh, The Punnet Store, Grove Road Cafe (sometimes), Network Cafe.
Approx I dunno Kcal. Its less than a chunk of carrot cake.
4. Quest Bars (but only certain ones!)
These are getting harder to source due to the influx of Fulfill bars (see below!) everywhere and I probably eat more of these than I should. But, when you need protein after training and you're in a rush then go for it. BUT, most of them are full of sucrose so only stick with the few that use Stevia. However, a word of caution. Not everyone can digest these properly. Stevia doesn't get digested like other sugars so can literally go straight through you. Its got a few other ingredients I'd rather weren't there, but as I said, its just when you're in a pickle. Basically, they're the best of a bad lot. The other flavours to choose (that have no sucrose) Banana Muffin, Double Choc Chip, Raspberry White Choc, and Peanut Butter Choc. And no...the oreo one isn't on the list!
190Kcal, 20g Protein, Gluten Free. Cheapest I've found is 2 for €5 in Down to Earth Health shop Georges St.
5. Good quality Black Coffee
Coffee can act as an appetite suppressant (but not a meal replacement!). Good quality coffee has numerous health benefits but it still depends on your tolerance factor. Genetics play a big role in your ability to metabolise caffeine so if it sends you climbing up the walls then this might not be for you. Use it, don't abuse it. Adding a blob of cream or some fat can help reduce the jitters. So its all completely individual to you. There's a hipster joint on every corner these days with great coffee. 3fE seems to be everywhere but I hate it, its too bitter for me. My favourites are the Vanilla Blend in Wall and Keogh, and Badger and Dodo, and McCabes coffee in various cafes.
Kcal...negligible!
Other snacks of note:
Nuzest Clean Lean Protein Powder (vegan)
These little sachets are pea protein based and come in a few different flavours. They are available in Nourish and other health shops. They do have a pretty intense stevia taste but you might like it. Good to be able to grab on the go if you need a protein fix or if you're following a training plan.
And here's a secret...don't tell anyone!
Solgar supplements often give health shops samples of their whey protein in similar sachets. So if you'd rather a higher quality whey protein then pop into a health shop that sells Solgar Supplements and see if you can charm the staff to give you a sample!
Glenisk Natural Greek Yogurt small pots
You could add a scoop of protein powder and sprinkle a few nuts into this little tub for a pretty decent, filling snack. Im not a big dairy person but this might work for you. Same for good quality cottage cheese! Buy from health shops when you can.
Coyo Coconut yogurts are also a good alternative but with less protein. Go for Vanilla or plain.
Keto Slim Protein Bars
These are even more expensive than Quest bars but they're like a higher quality Fulfil bars. There's lots in here nutrient wise, and apart from the rice syrup as a sweetener, we have another contender for the best of a bad lot of protein bars. Despite the packaging, I'm pretty sure this wasn't part of the keto diet plan!
OTHER SNACK IDEAS
- Boil some eggs and bring them with you! Pinch of salt from the sachet you've stolen from a local cafe and you're good to go!
- Just bring your leftovers with you - torn chicken breast, roasted veges in a little tub! Why not!
- M&S have portions of chicken pieces. Choose the plain one to avoid the ridiculous amount of sugar added to the flavoured chicken pieces! They have lots of little take away tubs of this and that. Choose wisely!
So while I have your attention, here's a few snacks that I feel peeps might think are the healthy option, but really I'd rather they were just kept for the odd occasion:
THESE ARE NOT THE BEST OPTIONS!!!
NAKD Bars
Very high sugar (fructose)
High carb
Low Protein
Added Flavourings
Yes they are cheap. Yes they have few ingredients. But assuming your aims are to balance your blood sugars, keep your weight in control and stave off hunger...then forget about these.
The Primal Pantry Bars
Similar to the NAKD bars, except these have the excellent marketing term "Paleo" written on it, these are still:
High Fructose
High Carb
Low Protein
And they're not cheap.
Fulfil bars.
Endorsed by beautiful people, available in every petrol station, supermarket and cafes and even chemists! Wrapped in pretty colours and with a mouth watering selection of flavours, they are so so tasty!
They have 20g of protein
Low calorie around 200kcal
10-12g carbs...not tooooo bad.
There's a long list of ingredients. There's still sugar and dextrose. Then there's the vegetable oil, palm oil, soy oil. And the fancy added vitamins are in poor forms so means they are not very bioavailable in the body. In other words, there's a reason these bars are cheaper than the rest.
Again, keep it to occasionally.
Final note:
Its ok to be hungry sometimes. Snacking is fine, but don't be afraid to let your tummy rumble but not for too long. And not that often. Everyone is different and we all have different hormones, bodies, goals, aims, stressors so find out what helps you function optimally. It might be none of the above! AT the end of the day, nothing beats real food.